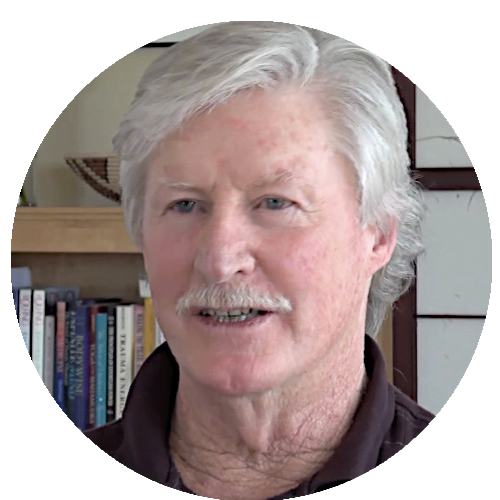 David Davis
USA
Structural Integration Practitioner and Teacher
David is a Structural Integration practitioner and teacher with over forty years of experience. He studied with Emmett Hutchins, Michael Salveson, Neal Powers and Judith Aston and was a founding member of the Guild for Structural Integration in 1989. David taught Anatomy and Basic and Advanced Trainings with Emmett, Peter Melchior, Stacey Mills, Neal Powers, and Nilce Silveira.
He specialises in teaching embryology, fascial anatomy and working with scoliosis, infusing his classes with wisdom, compassion, and humor. David has been an innovator in SI education, teaching a Basic Training class to medical doctors and physical therapists at Kessler Institute for Rehabilitation in New Jersey in 1993, the only SI training to be taught at a major hospital. He has taught with SI research scientists Dr James Oschman and Dr Robert Schleip, integrating the practice of SI with the latest scientific research and information. David has been in private practice since 1977, completing over 40,000 sessions.
David has meditated for over forty years, is an avid golfer and runner, and has served on numerous non-profit boards. He met his wife Lorain in 1977. In 1979, they went to India to be with Haidakhan Baba and have been honoured to study with leading Tibetan Buddhist masters and Native American teachers. David and Lorrain moved to Crestone in 1983, where they lived for 30 years and recently moved to Denver, where David continues his practice.