Three-part live series
with Judith Aston (USA)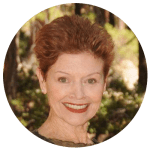 In manual therapy, we work on our client's bodies with our own, engaging our physical and mental resources. And ideally, we want to keep it up in the long run.
When we use the earth's forces, we can increase strength, endurance, and the ability to neutralize our therapy demands of holding, lifting and stretching during the day.
In this course, Judith Aston teaches the power we gain when we work with the earth's forces assisting us.