Welcome to this 3-part course with Katie Sarra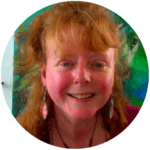 Body Poem is a revolutionary therapeutic tool designed to illuminate unknown and unspoken parts of the self via spontaneously emerging poetry. It is a powerful modality to add to your professional practice, co-creating transformational shifts in a way that is truly client-centred.

Body Poem gives voice to the silent voices inside of us and opens us into curiosity with these emergent descriptions that were hidden from our awareness before.